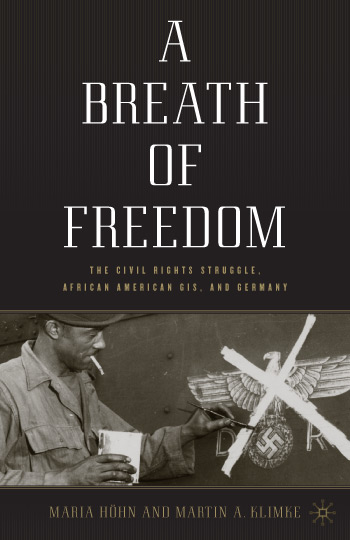 Another new cover for Palgrave! From the jacket request form:
This moving and beautifully illustrated book, developed from an award-winning research project, examines the experience of African-American GIs in Germany since 1945 and the unique insights they provide into the civil rights struggle at home and abroad.
The direction was to create something bold and uplifting, without the use of red.