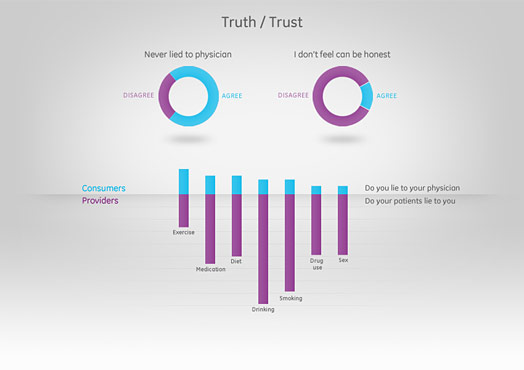 A few weeks ago, Ben asked me to mock up some pages for a project he was working on. He had been handed a lot of data collected via a 70-question survey given to patients and health professionals. He had taken an initial look at the results and plotted a few simple graphs of the data. We then worked together to determine what the data revealed, and to come up with compelling ways to illustrate what we found.
The project, GE's Better health survey, just launched yesterday, accompanied by a post on the GE report blog, which highlights some of the more salient points. GE has also launched a site Healthyimaginations.com, which promotes the visualization work they've commissioned.
Here, I've posted the initial sketches that I did leading up to the finished project. More sketches can be found after the jump.